We got to make our town look better
City Of Portsmouth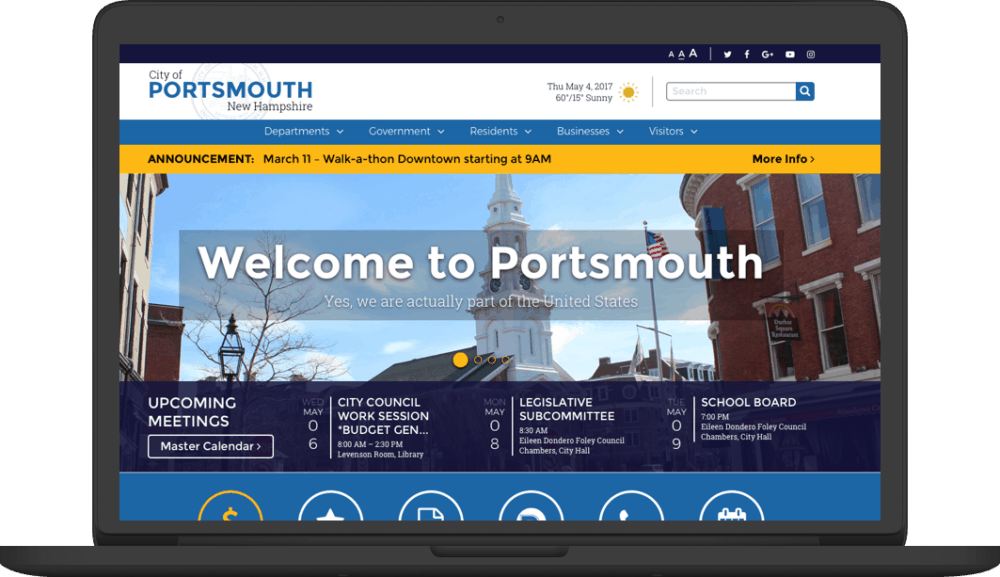 Overview
We recently launched a new site for the City Of Portsmouth. The site was done over the scheduled 6 months and released on time and on budget. CityofPortsmouth.com houses content from all government departments across the City, from Public Works to Public Schools, Police, Parking, the Library, and more. The site was originally managed by one person, who was responsible for updating the content as it came in from the various departments. Additionally, the site was built taking advantage of static HTML, rather than being dynamic and theme based. The result was a website that contained various types of styles and structures.
To help simplify the management of the site, we wrote a custom Google Calendar module for Drupal 8. This allowed the different city departments to continue using a calendar system they were already using, but have much tighter integration into the site.
We also leveraged Google Custom Search to make it easy for site visitors to find things quickly and easily.