Contest Management System
MIT Inclusive Innovation Challenge
Overview
A global challenge is not easy to pull off. The MIT Inclusive Innovation Challenge needed a marketing site and content management system to support this aggressive goal and who better than your friends at Bowst to get it done. 
Leveraging the internal teams experience from the previous two years, we defined a feature set as a baseline to help define all functionality, while focusing on ways to improve the overall experience.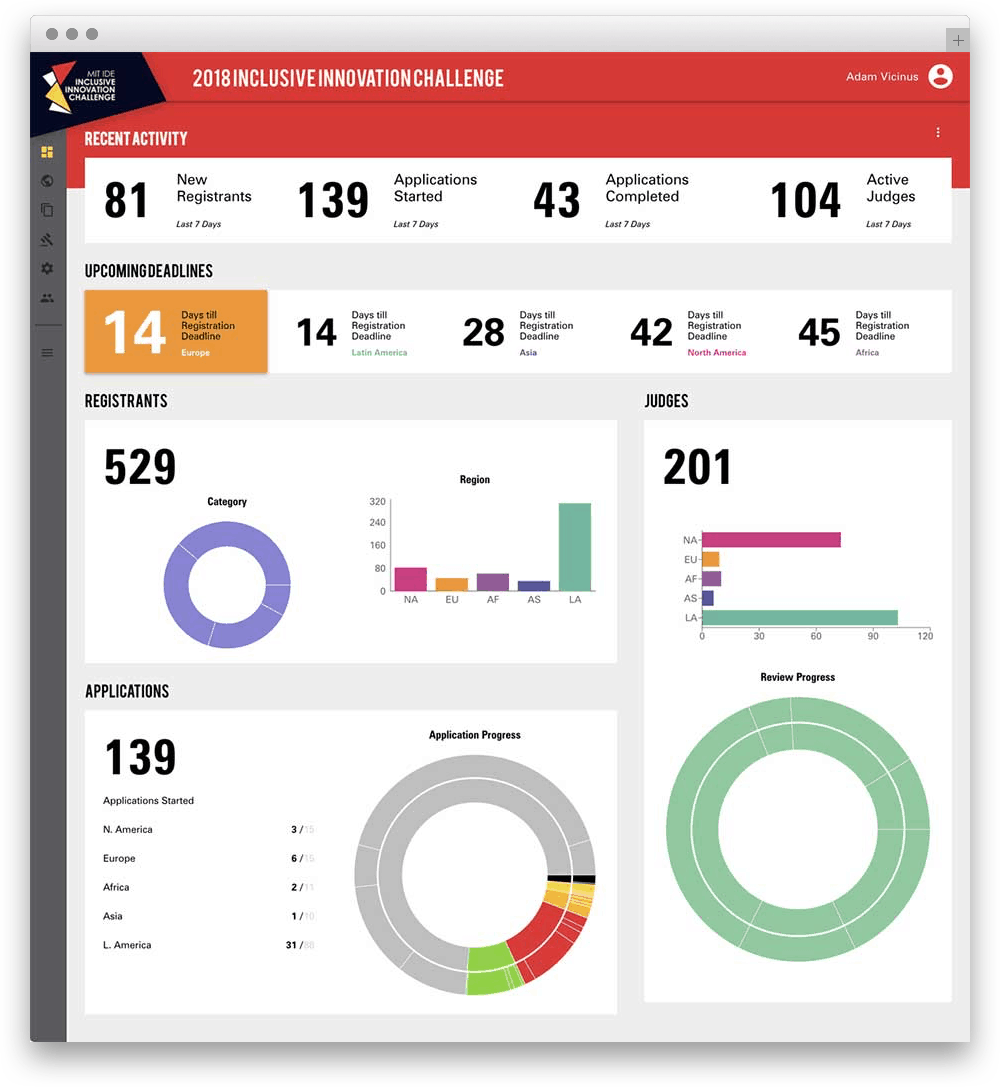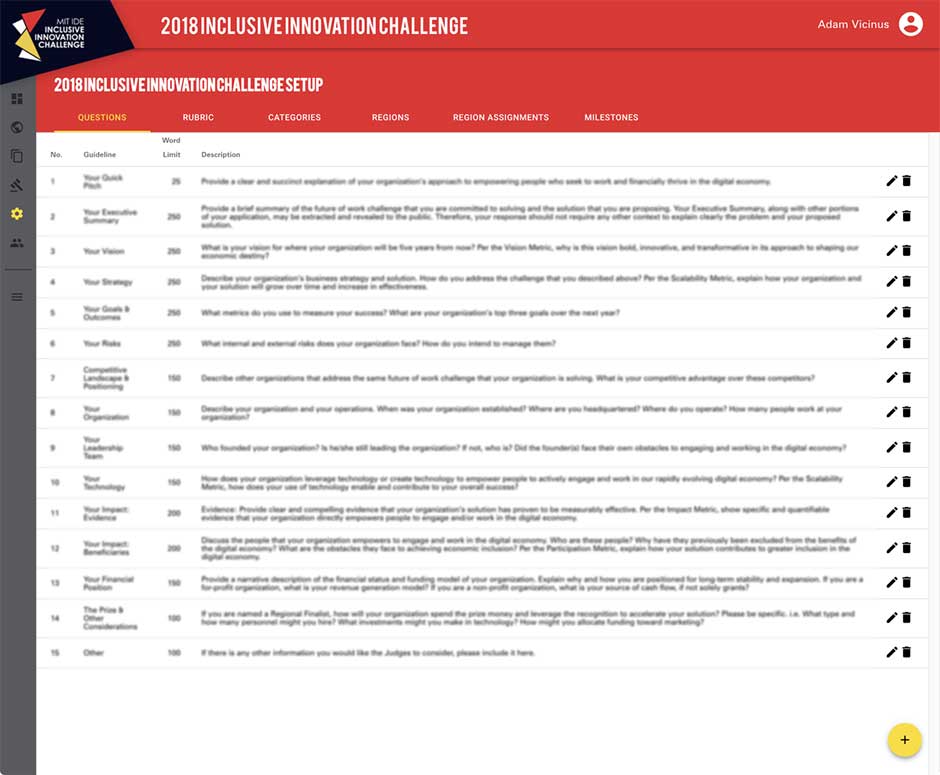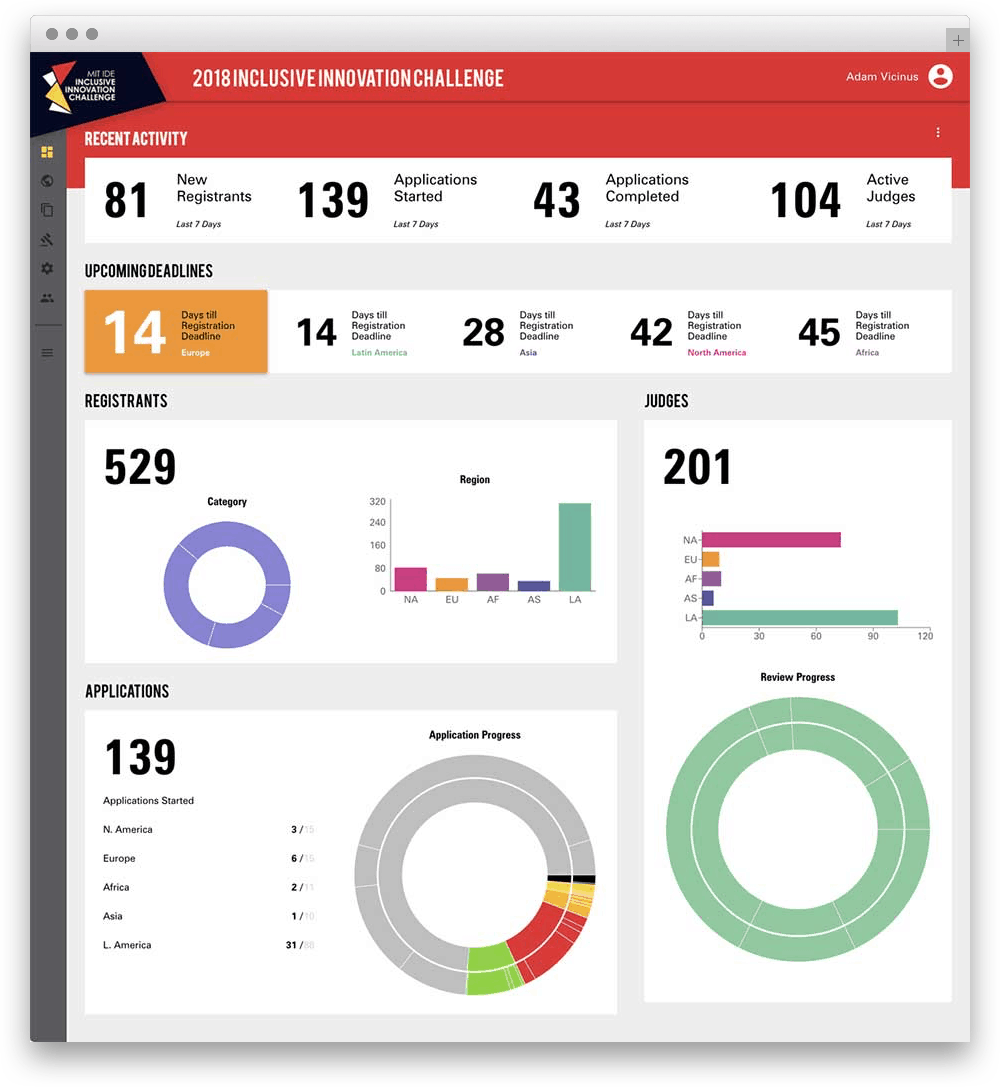 Admin Dashboard
Everything you need in one place.
We addressed the pain-points from our discovery and created an intuitive and informative dashboard to help the internal team manage the 2018 challenge.
Previous
Next