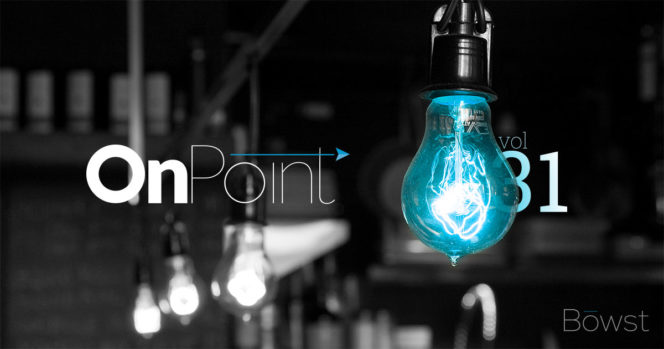 It's close to midnight and something evil's lurking
On the 'net
Under the moonlight you see a link that looks like
A bad bet
You try to scream, but you click before you can
Reconsider
You start to freeze as a 404 error looks you right between
The eyes
You're paralyzed
Happy Halloween from On Point!
This Week @Bōwst
Dan wrote a great post on the importance of multiple developer workflow. You'll laugh, you'll cry, you'll appreciate Acquia's services even more than you already do. (Acquia liked it so much that they retweeted it so … yay!)
Count Drupal-u-la
Join Tyra and discover the top modules in Drupal 8. (No smizing required.)
…And a Cool New Module
What if you had a module that recreated Instagrammish features for Drupal 8? Well NOW YOU DO. Super cool.
The Future is … Well, Still in the Future
Things evolve. Ideas change. Priorities are shifted. As a result of all of this, there are new Drupal 8 initiatives. Don't worry, y'all. We'll get there.
Programming for the Possessed
We're Building the Best Components. Quality Components. They're Gonna be Yuuuuuuugggeee
Well, I'll tell you, building components in Angular 1 is yesterday's news. Crooked people and the media won't tell you that, but I'm — I build the best components, the latest components, and I do it in Angular 1.5. Why? Because I'm the best. Just tremendous.
FLASH! AAAAHHHHH! Creating Microservices!
If you're anything like me, you sometimes kick back, crack open a delicious Diet Coke, and think, "What I should REALLY be doing right now creating scalable Node.js microservices." I'm not the only one who does that … right?
How to Design APIs That Don't Suck
You know … I can't really improve on this headline.It's awesome.
Dark and Dastardly Design
It's the Little Things
Make your UX like WHOA with micro-interactions. Ahhh-mazing.
Give that Web the What-For
Some web sites want to be super pretty. And some? Prefer a more brutal design. Either way, you've got this.
Make the Magic Happen
You know how sometimes you're clicking around on the web and you encounter something that's so cool that you immediately wave someone over to your screen, saying "Oh man, you HAVE to see this! It's sweet"? Let's talk about designing for that moment of delight.
Ghoulish Gadgets
Cords are Ugly. This is Not.
Be still, my clutter-adverse heart. This charging hub is simple, small, and hides away cords. I think I need… seven of them. Maybe 10. So long, unsightly cords!
We're Jammin' … Jamming on the Jamboard
Make meetings easier and infinitely more awesome with Google's Jamboard. (Also, the possibility for really excellent doodles seems gloriously high with this thing.)
Look Out, It's a REPLICANT…
… oh wait, no, just kidding. It's Makerbot's Replicator+. Easiest 3D printer on the market. Not a potentially homicidal robot at all. What a relief.
In Other News
Free Yourself from the Tyranny of Cooking Food
Another food replacement product. Hopefully this one doesn't cause the raging, um, digestive trauma that Soylent Bars are now famous for because … ew.
Check Yo' … Luggage
Delta has a new app that tracks your luggage from the moment you check it until they lose it and it ends up someplace entirely different from where you and your plane have landed. AWESOME!
JUST SAY NO
Seriously. So much no. Nonononononono. No.
And Finally …